Old Alice, In Wonderland Still.
This is a submission for Kelir, an Indonesian group of children books illustrators, to celebrate Lewis Carroll's "Alice's Adventures in Wonderland" 150th year of publishing.
This is more of a tribute to the original idea of the story, so this one is not directly related to any of the famous scenes in "Alice's Adventures in Wonderland".
Here, I picture Alice as an old woman, enjoying a cup of tea under the famous "rabbit hole" tree, overlooking a scenery with familiar characters from the original story with (maybe) her grandson. I want to convey that she is still enjoying her own wonderland even at her later life.
I had a lot of fun with this one, as this is the first piece I digitally painted without using more than 3 layers in Photoshop. I also tried to paint a lot more loosely for this one - it was kind of meditative.  :)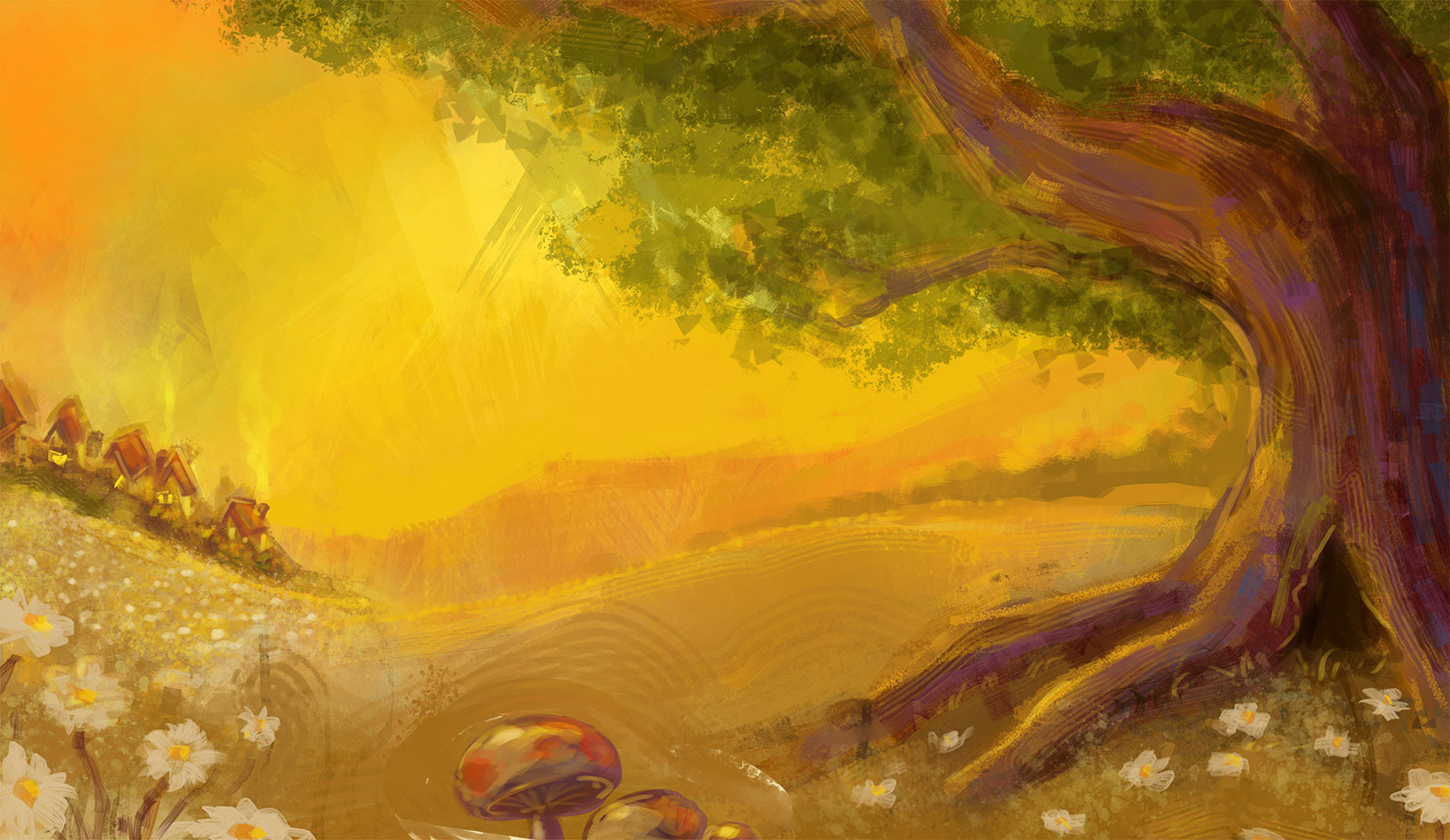 Thanks for checking this project out, hope you guys like it!